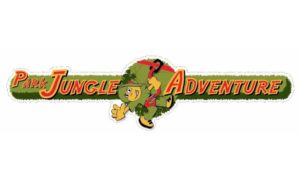 Who does not know the feats of Robin Hood in the forest?
Who has never dreamed of hovering in the air hanging from a liana like Tarzan in the jungle?
Finally who has never moved to the cinema watching the reckless adventures in the forest of Harrison Ford as Indiana Jones?
Jungle Adventure was the first active built in Italy by a very French idea that combined the Parcour with the nature of the forests.
On the park because it's a kind of fun that is not passively endured by user but rather experienced physically. This implies that over a physical engagement of a concentration dose and considerable coordination. All this and lived in the pure or a healthy entertainment, consuming calories and eliminating the toxins that accumulate in the city and work. Even the little ones have their own dedicated space.
The activity includes safety equipment, briefing with flight simulation games, ground surveillance. Recommended clothing and casual footwear. materials certified to CE standards. Internship opportunities for companies, even educational seminars, conferences and organizing meetings, any hotel accommodation with swimming pool, tennis, golf.